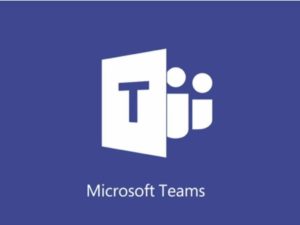 Microsoft recently announced a free version of Microsoft Teams, their competing product with Slack, and a very powerful product I might add, that is now available for free, or in monetary terms $0.00. This offering by Microsoft is providing an opportunity for users who haven't explore Microsoft Teams to now explore at no cost, with the hope of enticing you into purchasing it after you see what it has to offer and how beneficial it can be to your organization.
You haven't heard of Microsoft Teams? Well then I suggest you see what you're missing by visiting this Microsoft Teams site.
Microsoft Teams has exploded over the past year and everyone I've talked to about it is thrilled, and several companies are going "all in" on it and rolling it out internationally. One company has informed their employees that Skype for Business should only be used as a last resort and everyone should be taking full advantage of Teams.
If you currently have an Office 365 subscription that includes Teams don't fret because it doesn't provide you the full package of your paid subscription, it is more like a Microsoft Teams Lite. Here are a few differences between the paid version and the free version:
| | |
| --- | --- |
| Paid Version | Free Version |
| Potentially an unlimited number of users (Enterprise) | Up to 300 users |
| 1 TB per user | 2 GB per user and 10 GB of shared storage |
| Schedule and record meetings (Microsoft Stream) | Only channel meetings |
| Usage reporting for Office 365 services | N/A |
| Configurable user policies and settings | N/A |
| Enforced Multi-Factor Authentication (MFA) | N/A |
| Advanced auditing and reporting | N/A |
If you're looking for a cost effective, efficient, and streamlined product that includes improved team communications and shared files, I'd strongly suggest you jump on the bandwagon and check out Microsoft Teams. It's already a great service and Microsoft has big plans for it, so it's only going to get better. Cheers to Teaming up with Microsoft Teams!