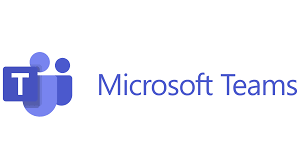 Microsoft recently announced that Microsoft Teams Premium is generally available. Microsoft Teams Premium is an add-on per-user license used to enhance the Teams experience. This latest release of Teams includes the integration of OpenAI's GPT-3.5 making one-on-one meetings, large meetings, virtual appointments, and webinars more intelligent, personalized, and secure. Some of these features are already available as individual add-ons, but when you start adding up the total cost of these add-ons, it can get a bit pricey on a per-user basis. Microsoft includes all of these individual add-ons in Microsoft Teams Premium for one low per-user price.
Speaking of pricing, lets discuss the per-user pricing of Teams Premium which is $10 per user per month. However, for a limited time, Microsoft is offering Microsoft Teams Premium for 30% off at just $7 per user per month. My suggestion is to do your research, so you can quickly to take advantage of this limited time offer and Sign up here for Microsoft Teams Premium soon.
Because it is an add-on you users must have an Office 365 or Microsoft 365 subscription license with Teams to utilize Teams Premium. You can purchase Teams Premium worldwide through all purchasing channels, including EA, EAS, Web Direct, NCE-Customer led and NCE-Partner led
EA – Enterprise Agreement
EAS – Enterprise Agreement Subscription
Web Direct – Purchase from Microsoft on the web
NCE – New Commerce Experience
If you're concerned on whether Teams Premiums is beneficial for your organization, you can take it for a test drive with a 30-day trial that has a restriction of 25 licenses.
To help with your decision on whether you need Teams Premium and to help you get familiar with what it has to offer your organization we are going to explore the features and capabilities included in Teams Premium
Intelligent recap
Microsoft Teams Premium, includes what I think is the biggest feature, the integration of AI throughout the meeting experience. One of these components of AI includes a feature called Intelligent recap. Intelligent recap automatically generates meeting notes, recommended tasks, and provides personalized per-user highlights allowing you to focus on the parts of the meeting that are specific to you. Intelligent recap also includes AI-generated chapters that divides the meeting into sections so you can easily locate and review the meeting conversation that is most relevant to you.
Personalized timeline markers
Meetings can be lengthy and there may be times, you will have a wow moment, and say to yourself, "I have to remember that." This can easily be done by using a personalized timeline marker that only you can see, that allows you to quickly locate, and listen to that portion of the meeting again. This personalized timeline marker can also be used to locate when your name was mentioned and when a screen was shared. These personalized markers will also include speaker timeline markers allowing you to see who spoke, when they spoke, and jump to the section of the meeting that they spoke in. These markers are organized by who you work most closely with so you can quickly review content that was shared by your manager.
Live translations
AI in Microsoft Teams Premium also reduces the challenges of working with others who speak different native languages. Anyone can turn on and see live-captions in the spoken language, and with live translations (for captions) AI performs translations from 40 spoken languages. Note: only the meeting organizer needs Teams Premium for live transactions to be activated.
Branded meetings
Whether holding a meeting with your internal employees or your customers, you may want to add a level of personalization and professionalism. Microsoft Teams Premium includes branded meetings which lets everyone see your company logo and the colors of your company when they join the meeting, and during the meeting by approving brand-approved organization backgrounds and organization together mode scenes.
We explored several AI specific customizations and although they sound great, you may be thinking wow there are a lot of settings to configure each time I set up and conduct a meeting. Well fortunately with Microsoft Teams Premium, your IT admins can create custom meeting templates based on the type of meeting; help desk call, client call, department meeting, brainstorming meeting, etc. minimizing the time necessary to create a meeting and ensuring the meetings are adhering to company best practices and policies. Speaking of policies, our IT admins can now create custom user policy packages for managing policies for different groups of users in your organization.
Protecting your meetings
Microsoft Teams Premium also includes advanced meeting protection which provides features like watermarking for deterring leaks of your information, limiting who can record meetings, and a deeper level of security using end-to-end encryption (E2EE). Microsoft 365 E5 customers using Teams Premium can also enable Microsoft Purview Information Protection sensitivity labels for Teams meetings.
Virtual appointments
Virtual appointments are online appointments conducted using Microsoft Teams. Basic capabilities of virtual appointments that are available in all Microsoft 365 plans, include joining a virtual appointment using a mobile device without downloading the Microsoft Teams app, Microsoft Forms integration, Microsoft Bookings schedule, Virtual Appointments Teams meeting template, Virtual Appointments app in Microsoft Teams, and a waiting room prior to the appointment starting.
With Microsoft Teams Premium you can use SMS text reminders and notifications, customize the waiting room experience, use the 2-way waiting room chat, create and share post-appointment surveys, view the queue of scheduled and on-demand appointments, and review key metrics about the appointment like no-shows, wait times, and other calendar-level analytics.
These are some of the features and capabilities available in Microsoft Teams Premium which is an add-on to Microsoft Teams. For additional information about Microsoft Teams Premium and a detailed table that compares Microsoft Teams with Teams Premium visit How does Teams Premium compare to Teams.