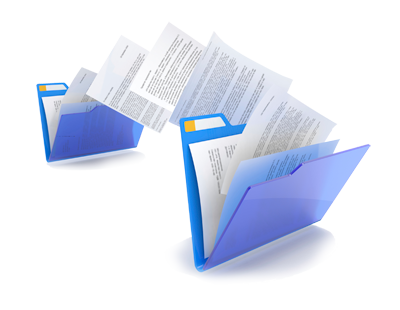 Late in 2019, Microsoft announced the acquisition of Mover, a popular cloud file migration tool that offers a self-service or admin-led move of content to Microsoft 365. Prior to the Mover acquisition you could use FastTrack, the SharePoint Migration Tool, and other options from Microsoft partners. Mover enhances these options when migrating information to the cloud.
Beginning in February of 2020, Mover is available worldwide and it also doesn't cost anything for the Mover app, so you can begin using Mover in any supported migration scenario.  For additional information about the migration process, view the Migration FAQ page.
Mover provides migration options from several cloud service providers including;
Box
Dropbox
G Suite / Google Drive
Amazon S3/Workdocs
Azure Blob
Egnyte
File Servers
FTP/SFTP
NetDocuments
WebDAV
Office 365/OneDrive/SharePoint Online
Mover provides migration options to the following Microsoft supported services;
OneDrive
OneDrive for Business
SharePoint Server
SharePoint Online
Azure AD Blob Storage
Some migration examples and processes you would use to complete the migration include;
Migration from/to OneDrive for Business (Administrator) or SharePoint Online will require the use of the Office 365 Connector. For additional information view this Office 365 Guide and the Office 365 FAQ page.
Migrations from SharePoint On-Premises, you'll use the Microsoft SharePoint Migration Tool (SPMT). For additional information view the Microsoft's SharePoint Migration Tool Web site.
Another option to move from SharePoint On-Premises and file shares using the Mover's Agent Connector. For additional information on the Agent Connector, view the File Servers Guide.
Mover uses a simple copy from all owned root files and folders of each user, and then pastes it to the selected destination using an Agent. To allow the Agent to run, you'll need to ensure the Agent has access to Bifrost-v2.mover.io and port 443 on your network needs to be opened. For more information on the Agent, view the information on the Agent FAQ page.
After completing the migration of the content, the data can then be accessed from SharePoint, OneDrive for Business, Microsoft Teams, and your Office apps. Enjoy your content move with Microsoft Mover!