Microsoft made several announcements at the SharePoint Conference North America in Las Vegas last month, and one of the biggest announcements was regarding what is new in SharePoint Server 2019 including the changes made to OneDrive for Business. I'd like to take a few moments to introduce the changes made in OneDrive so you'll have an idea of what to expect when working with OneDrive in SharePoint Server 2019.
One of the first things you'll notice is a cleaner and simpler user interface. The new interface makes locating and accessing your files much easier. Speaking of files in OneDrive; a major feature of OneDrive is the ability to sync files between the cloud and on-premises. The synchronization feature provided by OneDrive.exe has a faster and more reliable experience, along with making it easier to see what files have been synchronized. You can also work with your synced files on your Mac, PC, or mobile device, and even access your files when your offline.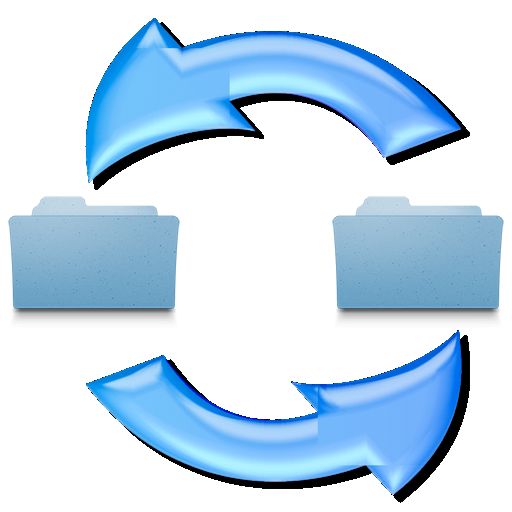 Push notifications also have been enhanced so users receive immediate notifications when changes are made to their synchronized content,which is now being refreshed immediately instead of waiting for the next polling interval.

The need to create and collaborate on files, while working on multiple devices without worrying about having enough storage space on your devices has been a common concern. OneDrive Files On-Demand provides access to all of your files without having to download all of them, therefore eliminating the consumption of storage space on your device. After enabling Files On-Demand you can obtain new information about your files from within File Explorer. New files created online, or on another device, appear as online-only files and don't consume any device storage, and can be accessed when connected to the Internet. The Files On-Demand option has three different statuses;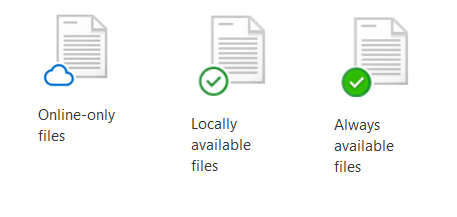 Online-only files don't take up space on your computer, and are not downloaded to device until you open it, which requires a connection to the Internet.
Locally available files – become locally available when you open an Online-only file, being it downloads it to your device, which is now available without an Internet connection.
Always available files – files that have been downloaded to your device, consume device storage, but are available when connected or disconnected from the Internet.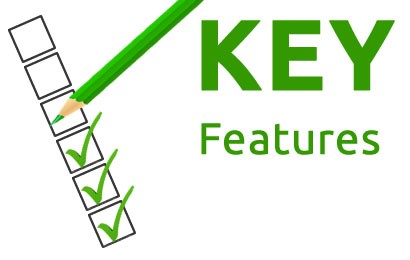 I'll wrap up this blog post by listing several other key features of OneDrive in SharePoint Server 2019:
New commands such as Copy To and Move To that allow you to visually organize your files and view details about the files.
Ability to see files from the sites you follow or are a member of for quick access to your content across all collaboration sites.
Create new modern sites from with OneDrive using a single click.
Deployment of OneDrive using managed deployment tool like SCCM, or allow users to perform self-service deployment of OneDrive.
SharePoint Migration Tool can be used to migrate content from file shares, on-premises OneDrive and SharePoint sites to Office 365 with just a few mouse clicks.
Hybrid support of OneDrive by redirecting users to OneDrive in Office 365, when they click OneDrive on their app launcher, allowing you to continue to use your on-premises SharePoint farm, but your users still have an easy way to store, share, and collaborate in the Office 365 cloud.