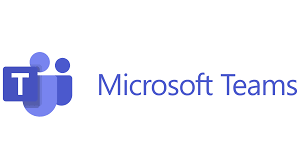 Microsoft Teams is an ever-evolving service that has become the primary desktop application for users to collaborate and communicate in throughout the day. With that in mind, Microsoft is investing a lot of resources, both financially and physically to ensure the product continues to evolve. With there being so many changes, it is important to keep abreast of the updates and new features to ensure your organization is taking full advantage of this powerful service.
This quarterly post on Microsoft Teams will be useful for understanding the highlights of the new features and updates, specific to the Microsoft Teams desktop app and Teams on the web.
Apps
Searching for apps in the Teams App Store has been enhanced, making it easier to locate apps, that users want to install by improving additional search keywords in the app descriptions, app names, app publisher, and by providing additional app metadata.
You are also now able to share an app with other users from within channels and chats.
App icons also contain an indicator on them that displays new activity during a meeting to all attendees of a meeting, or to specific attendees.
Chat
In Teams Premium (TP), you are now able to chat with other attendees prior to a virtual appointment.
The ability to mark all chats as read in now available, eliminating the need to scroll through your activity to locate the unread items in your chats, channels, or meetings.
To minimize the screen real estate of your chats you can use the new compact chat density to view a condensed list of your chats, and ultimately viewing more chats at one time on your screen.
Teams and Channels
If you choose not to share live video when attending meetings, you can now create and customize an avatar that best represents you.
Note: To add a customized avatar you must first add the Avatars app available in Teams.
New channels will now automatically have a Notes tab in the channel, allowing you to add and search for notes as well as share files. You can also manually add a Notes tab to an existing channel.
Teams Rooms
Teams Rooms can now be configured by the admin to display a customized background.
IT admins can also configure the layout of Teams Rooms by specifying the default meeting layout of Content only, or Content + gallery.
Several vendors have introduced hardware that makes joining and rejoining Teams achievable with the click of a button. Some of the vendors also provide additional a/v technology to enhance the Teams Room experience. Some of these vendors include; Lenovo, Yealink, Cisco, Biamp, and Poly.
Miscellaneous
Teams now has a new files navigation panel allowing you to locate and access your files more efficiently:
Home: View recently accessed files
My files: Access your personal files located in your OneDrive
Shared: View files shared by you or with you across M365 apps
Downloads: View files downloaded from Teams onto your devices
Meetings
Microsoft Teams recently introduce hand raising, and now has enhanced that feature by implemeing automatic hand lowering when Teams senses you are finished sharing information.
Add in-person meetings to your Teams calendar, whether the meeting is in the office or off-site.
Live captions in meetings can be configured to filter profanity out of the live captions in your Teams meetings.
Live captions can also be customized to specify the height, position, and font color of the live captions.
Use the Recap tab to view a summary of previous meeting that include notes, recording, transcript, agenda, shared content, and follow-up tasks.
In Teams Premium (TP), you are also able to use the Recap tab to view previous meeting summaries, but with the use of AI-powered insights from those meetings. These summaries will also include information from the meeting notes, recording, transcript, agenda, shared content, and follow-up tasks.
To help focus on who's speaking, you can enable Speaker view from within the meeting controls that will spotlight whoever is talking.
Webinars
Automate webinar reminder emails that are sent an hour before events begin, which include event name, date, and start time.
Video and Audio
Customize automated call greetings, announcements:
Auto Attendant
Business hours greeting
After-hours greeting
Holiday greeting
Call Queue
Welcome greeting
On-hold music
Overflow voicemail greeting
Timeout voicemail greeting
Enable native language closed captions for videos displayed in PowerPoint Live presentations.
Improve video quality by enabling green screen to provide a clearer, sharper, video without distorting your virtual background.
Redirected calls can now have compliance recording policies associated with them.
Spatial audio was recently introduced to Teams meetings, which provides a next-generation immersive sound to Teams meeting participants who are using headsets or stereo speakers.
Attendees who were invited to a meeting via a distribution list that was configured for 'Invited Users Only' was limited to only 1,000 users of that distribution list. This has been increased from 1,000 to 10,000 users who are able to access the lobby for the webinar.