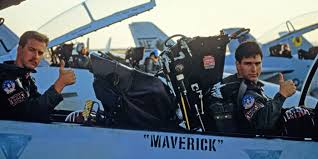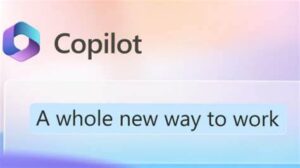 Artificial Intelligence (AI) has taken the technology industry by storm lately, and Microsoft who is always on the cutting edge of new technology is certainly dipping their feet in the AI water, with their announcement of Microsoft 365 Copilot.
Copilot integrates Large Language Models (LLMs) with data in Microsoft Graph, and Microsoft apps. At this point this integration is two-fold;
Embedded in Microsoft 365 apps (Word, Excel, PowerPoint, Outlook, Teams, etc.)
Business Chat (calendar, emails, chats, documents, meetings, and contacts)
By saying a command similar to 'tell me about today's meetings topics', it will generate outcome based on your days meetings, emails, and chat threads. After it presents its findings, you can review them and decide what to keep, modify, or remove.
The transformation of what it finds and compiles depends on where Copilot is being used. But generally speaking it is accomplished in three ways:
Unleash creativity

Copilot in Word writes, edits, summarizes, and creates a rough draft by pulling information in from across the organization that then allows you to easily edit and expand on this first draft. Copilot can also add content to existing documents, rewrite sections of a document, or rewrite the entire document, as well as generate a summary of the content contained within the document. You are even able to get suggested tones for the article, for instance professional, passionate, and casual to thankful. A sample statement used to ask Copilot to generate a document can be as simple as 'Draft a two-page proposal using data from Project A document, and Project A spreadsheet.'
Copilot in PowerPoint allows you to create professional presentations using a simple command by adding content from a document you previously created. This presentation will create the slide deck, along with add speaker notes, sources of the content in the presentation, and begin the presentation using a prompt. Using a natural language, you can also adjust layouts, reformat text, and execute perfectly-timed animations. A sample natural command recognized by Copilot is similar to 'Create a ten-slide presentation based on the Project A document and include relevant stock photos.'
Copilot in Excel allows you to quickly analyze trends and create professional-looking visualizations. You can ask questions about your Excel data in a natural language so it will propose what-if scenarios, suggest formulas, and reveal correlations between the data. A sample statement recognized by Copilot may be something simple like 'project the impact of sales increase by 50% in July, and generate a chart showing this impact.'

Unlock productivity

Copilot in Outlook is used to easily create a reply to a lengthy email thread conversation, summarize lengthy, multi-person email threads from individuals who have different viewpoints, along with including any outstanding questions that need to be answered. A sample statement used to ask Copilot to respond to an email thread can be something like 'draft a reply thanking them, ask for additional information on the third point, and make the tone casual.'
Copilot in Teams can summarize key discussion points that include what was said by who, where people agreed, and where they disagreed on discussions of the meeting, as well as providing suggestions on action items in real time during the meeting. A sample statement recognized by Copilot may be something simple like 'what decisions were made, create a table of pros and cons for Project A, and what are some suggested next steps.'
Copilot in Power Platform repetitive tasks can be automated, and chatbots can be created very quickly going from ideas to working apps in minimal time. You'll be able to generate AI-generated low-code solutions in Power Apps, Power Automate, and with Power Virtual Agents. An example of a natural language prompt that you could use in Power Apps is 'build an application to automate the manual process of approving PTO requests.'

Uplevel skills

Copilot will help you become more knowledgeable in topics that you're already familiar with but are wanting to increase your knowledge on these skills.
Quickly gain knowledge on topics and skill you may not be familiar with, assisting you in becoming knowledgeable enough about them to fully utilize the benefits of Copilot
Business Chat works across all of your data and apps by using the power of Microsoft Graph to bring together information from all your documents, email, calendar, notes, contacts, and presentations. This is accessed from within Microsoft Teams. A sample command can be a simple as 'summarize the emails, chats, and documents related to Project A.'
The Copilot integration with Viva Engage provides leaders with helpful conversation starters based on trending topics across the company communities and conversations. It will also offer suggestions to leaders allowing them to create more personalized posts, which can also include images and tone. Copilot can suggest responses to questions that will assist in keeping the conversation going, and provides guidance by including knowledge and experts related to the question.
This Microsoft 365 AI Copilot integration with productivity apps like Word, Excel, PowerPoint, Outlook, Teams, Viva, Power Platform and others is currently being tested with a small group of customers, about 20, including 8 in Fortune 500 enterprises, to help improve the model before it is scaled out over the upcoming months, at which time they will share the pricing and licensing of this creative functionality.
In the meantime, take the time to gather an understanding of what Copilot is, what it offers, and prepare for the release and integration of Copilot in your Microsoft 365 environment. For additional information and announcements, visit the Microsoft Web site Introducing Microsoft 365 Copilot – your copilot for work