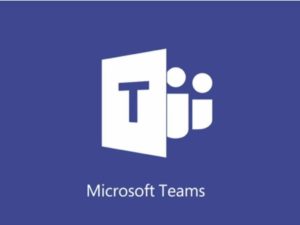 Teams, Teams, Teams, all I want to do is Teams
(Sung to the song "All I want to do is Dream")
Microsoft continues to improve what I think is one of the best services they have released in many years; Microsoft Teams. This week Microsoft announced eight new capabilities in Microsoft Teams, one of which was the number one requested feature; private channels. However, before you get too excited it is important to realize that you aren't going to open your Teams apps and find all of these recently announced features immediately, but they will be rolled out over the remainder of the year.

Let's take a quick peek at these eight new Teams features and learn when they will be available. This list is in order of importance from my perspective:
Secure private channels – allows you to customize what members of a Microsoft Team can see conversations and files associated with a channel. Expected to be released later this year.
Live events in Microsoft 365 – allows anyone to create live and on-demand events to communicated to employees within your organization, or to customers, partners, and vendors external to the organization. These Live events used video, and interactive discussions across Teams, Stream, or Yammer with an audience up to 10,000 attendees. Now generally available.
Customize backgrounds – improves on the blur technology by allowing you to swap in a custom background. This could be your company logo, or an office environment that provides a more professional background option during video conversations. Expected to be released later this year.
Data Loss Prevention (DLP) in chats and conversations – provides ability to create a DLP policy to detect, protect, and screen for sensitive information in chats and channel conversations. Now generally available.
Live captions and subtitles – Allows users who have hearing difficulties or who are in a location that has a lot of background noise to be able to read the speaker captions in real-time. English preview coming soon.
Microsoft Whiteboard in Teams meeting – provides infinite digital canvas allowing speaker and attendees to work together. You are even able to add content from a physical whiteboard onto Whiteboard canvas without having to recreate it. Now in public preview.
Content cameras and Intelligent Capture – Microsoft Team Rooms will support additional camera for capturing content, such as information on analog whiteboards. Any USB camera can leverage Microsoft's new Intelligent Capture process to capture, resize, focus, and enhance whiteboard images. Coming later this year.
Information barriers – Control which individuals can communicate and collaborate with others in Microsoft Teams. Provides a great way to control who can see what information between your colleagues.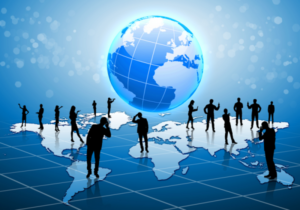 To provide more information on my earlier comment regarding Microsoft Teams is one of the best Office 365 services released and updated by Microsoft, I wanted to share some statistics around Microsoft Teams. Microsoft Teams is used by more than 500,000 organizations, more than 150 of these organizations have 10,000 or more active users, 91 of the 100 Fortune 100 companies use Teams to collaborate across locations, time zones, and languages. Speaking of languages Teams currently supports 44 languages across 181 markets with another nine languages to be released soon.
If you haven't checked out the power of Microsoft Teams be sure to do so, and also be sure to reference this Microsoft Teams Web site which provides an overview, management options, upgrading options, and other current information about Microsoft Teams.
Teams, teams, teams, all I want to do is Teams!